How Pead PR became one of NZ's most recognised agencies
Originally published by M+AD!
Public relations companies exist to, among other things, get publicity for their customers. It therefore stands to reason that the agency should have the chops to get itself publicity too. And that's something which independent research from Tangible Media has shown Pead PR does better than most.
The agency's managing director Sarah Munnik puts this achievement down to one overriding characteristic: consistency. "Our track record and history of consistent results is a key factor supporting our reputation," she says.
In terms of the study, Tangible Media and TRA reviewed the perceptions of agencies and other organisations in creative industries. The specialist agency perceptions study collected data from 75 marketers and 93 agency-side, including many of the top people in the local industry.
The study showed that Pead PR was the most recognised PR agency and was also named the PR agency about which marketers and agencies were hearing good things about (unprompted).
The way publicity is achieved, for client or agency, is to understand the media landscape, build networks with journalists and marketers, produce great content and help keep the information train moving by providing relevant, targeted input when and where required.
Being recognised, then, is important for an agency – perhaps more so in New Zealand, where there are many choices.
Munnik adds that the consistency achieved by Pead PR comes courtesy of the actions and capabilities of the agency's people. "Pead PR is now in its eighteenth year and we've seen a lot of change and evolution, but from the get go we have invested in leaders who set high standards of client service," she says.
"We've been consistent in another essential facet, too – and that's our ability to attract great talent who keep us agile and at the top of our game."
Nearly two decades is a long time in an industry which generally measures its complete history in under a hundred years. Staying relevant, therefore, while also being one of the old hands, is notable.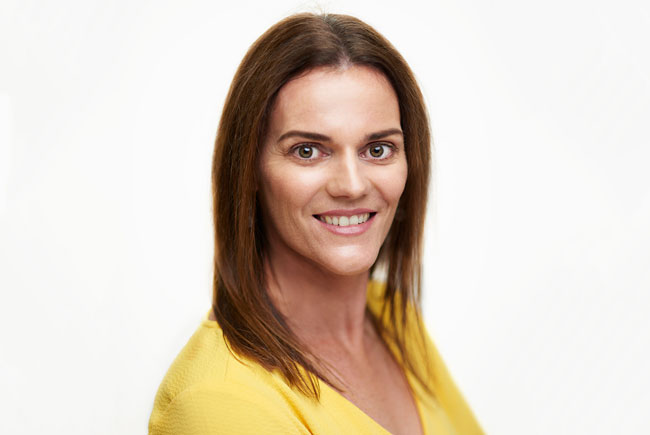 "Innovation is necessary as evolution accelerates. "We have a triple revolution to thank for that – the internet, the smart phone and social media. They've changed the game. That's why we invest in leadership and recruit the best talent available."
Munnik says it comes down to innovation – but she also warns not to get caught up in buzzwordisms. "Innovation is cited a lot these days; like the big buzzword from last year, 'disruption', it can mean different things to different clients," she says.
"For some, it is all about creative ideas. For others, about changing the way we tell their stories. But for us it's about creating novel and effective communication solutions that deliver genuine value."
She agrees that innovation, whatever the definition, is necessary as industry evolution accelerates. "We have a triple revolution to thank for that, the internet, the smart phone and social media."
In particular, Munnik points to mobile and social media. "It's changed the game. As an agency, we must adapt, or we'll lose relevance and fade away. That's why we invest in leadership and recruit the best talent available."
More than that, it's about the rubber hitting the road. Being on the cutting edge is one thing, but it is also necessary to push clients out on the ledge. "We encourage our clients to take a bold approach and embrace the changes; we were the first local agency use influencers for brand launches [for My Food Bag] long before 'influencers' were recognised, even by themselves."
There's babies and there's bathwater, though. "This is important. While we have embraced the new, it is never at the expense of the traditional, which still delivers results and embodies what we are fundamentally good at.
"We know how to help our clients tell stories which have impact and deliver results and we're focused on ensuring all our content delivers, regardless of the platform, medium or channel on which it lives."
Like many other industries, there is something of a roundabout on to which those in play occasionally hop on or hop off. The roundabout is insourcing; companies will occasionally opt to go in-house, just as others opt to go the agency route.
Munnik, with two decades of experience of her own under the belt, says this is as natural as the tides. "It happens. Sometimes an in-house approach will work better. Most times, however, you get a lot more from an agency, in terms of the depth, breadth and scope of the team available. It really depends on where you are and the results you want to achieve."
Finally, she has a word for marketers looking for hints, tips and good ideas when seeking out an agency partner. "There's the obvious: expertise, skills and reputation. But it's the X factor you really want. If the chemistry works and the values are shared, you're going to achieve great things.